We're pleased to announce a new release of our Sirportly application for Android, which includes a number of new features and fixes:
Android push notifications are now working correctly
Avatars within ticket updates now work consistently
Fixed issues with the From field when posting an update
Added the ability to select multiple tickets within a filter for running macros and deletion in bulk
Attachments can be viewed and downloaded within ticket updates
New tickets can now be submitted straight from the app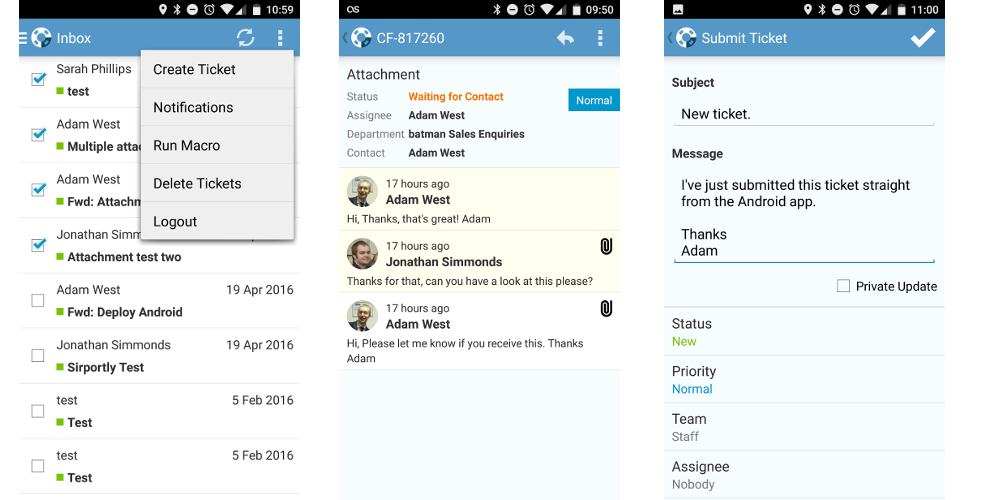 You can download the new release from the play store today and you'll be prompted to update your existing app very soon, if you haven't already received a notification to do so.
We're also in the process of making some changes to the Sirportly iOS app, please keep an eye on our blog for any updates on our progress.
We hope you enjoy the new updates and features, as always feel free to drop us an email with any questions.