I was feeling at a bit of a loose end last night so I decided that my blog could do with a bit of a facelift.
Switching from using Typekit to Google Fonts (and subsequently a font switch from Proxima Nova to Source Sans Pro).

Better support for cover images in Ghost

Improved navigation on mobile/tablet devices
As usual, working with the Ghost theme API was a pleasure and the theme itself is on GitHub although please don't use it on your own blogs without permission. There are a number of parts of the theme which hard-coded (specifically, navigation, social media links and the welcome text) so it's not really suitable for dropping into another blog.
The old design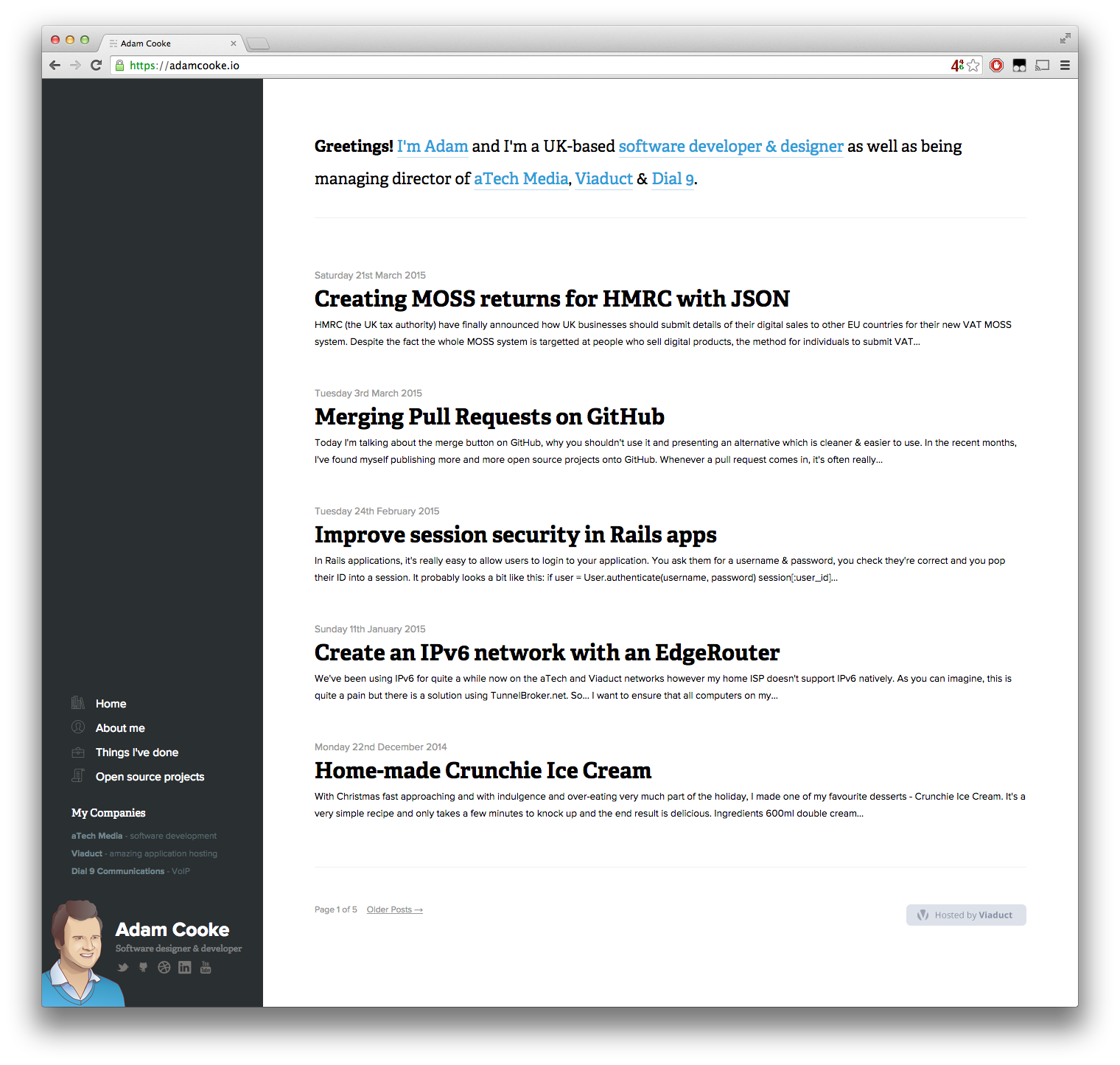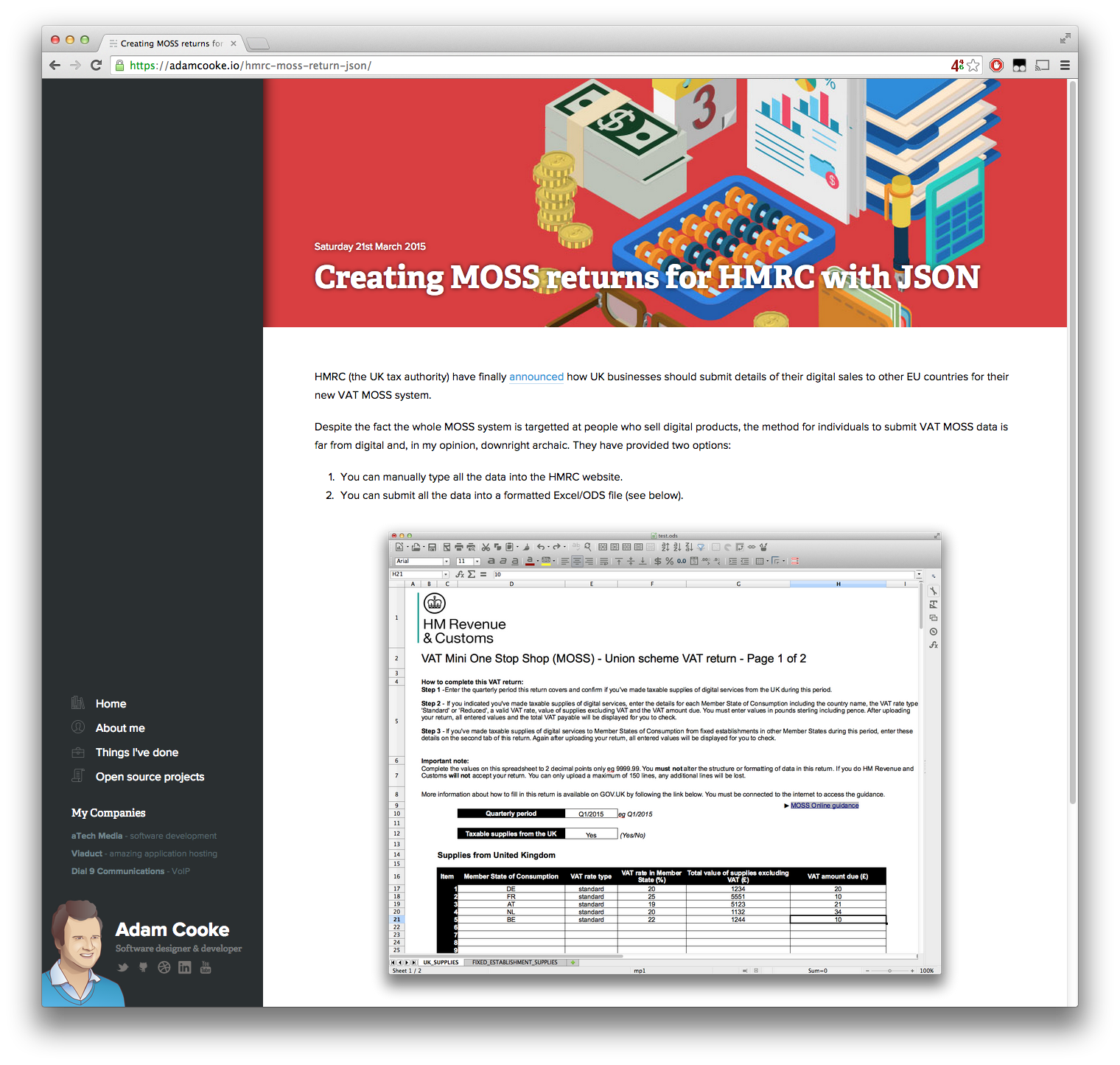 The new design